Introducing the MILARDI 'ELEGANZA' in linden green finish, with 18 CT solid gold motifs and distinctive prints across the shoe.
The Super Star
Sporty yet elegant, the Eleganza radiates prestige in its every step. The subtle shades of gold in the leather are complemented by the elegant gold plated zippers and the beautifully crafted 18 ct gold motifs.
Distinctive design
The characteristic floral imprints are skilfully placed across the heel and the toe cap on the Primie Passie that accentuates this design masterpiece.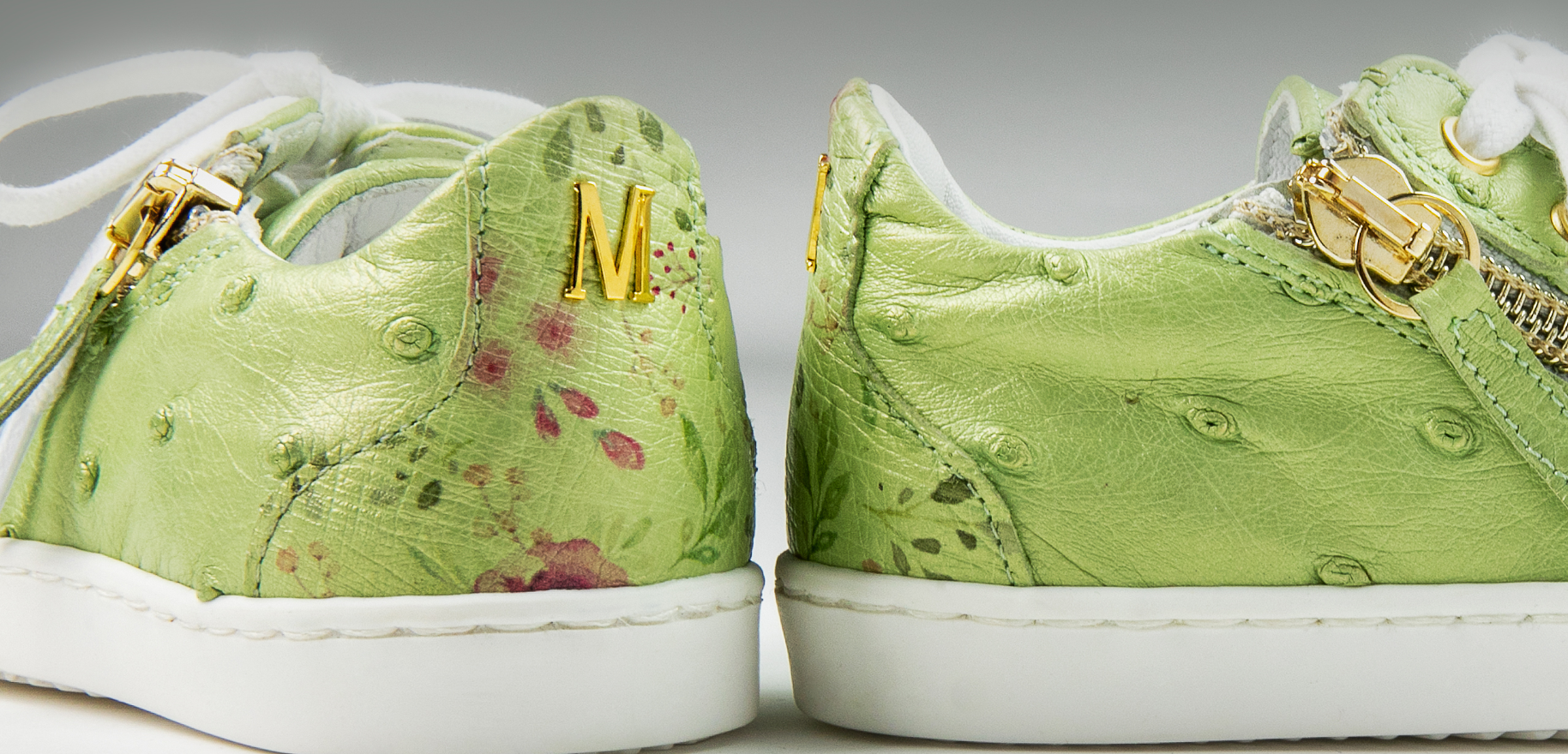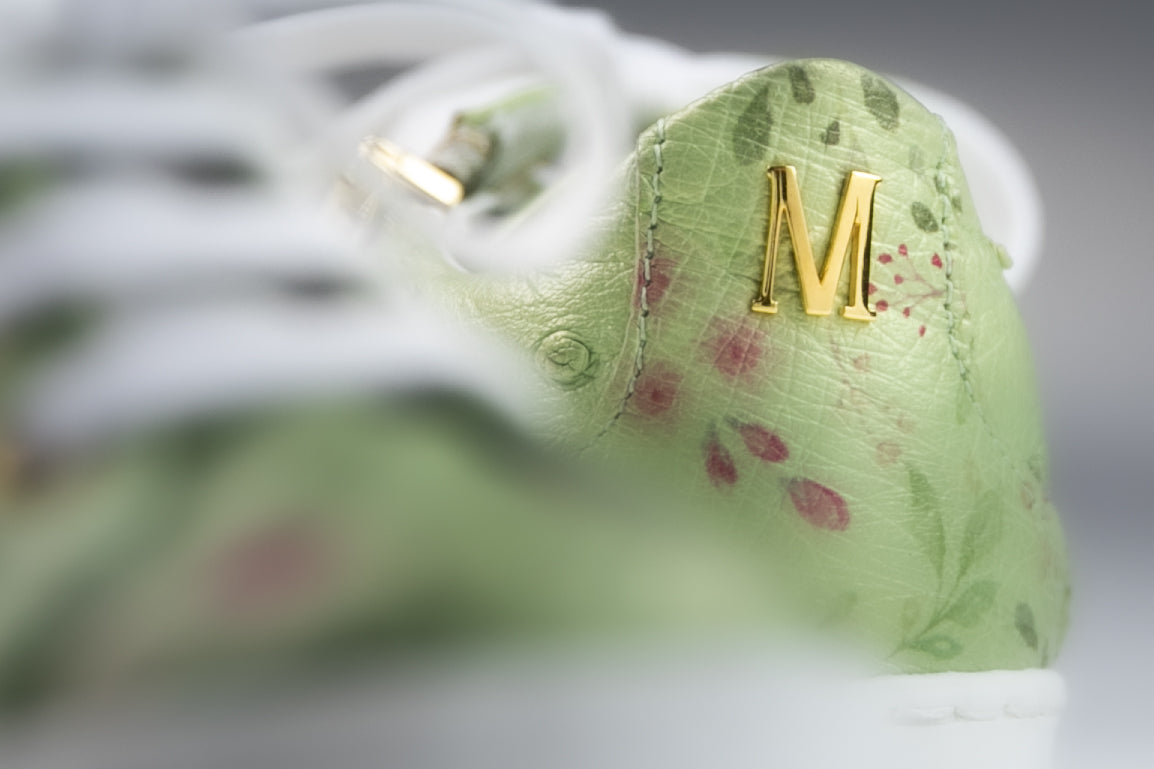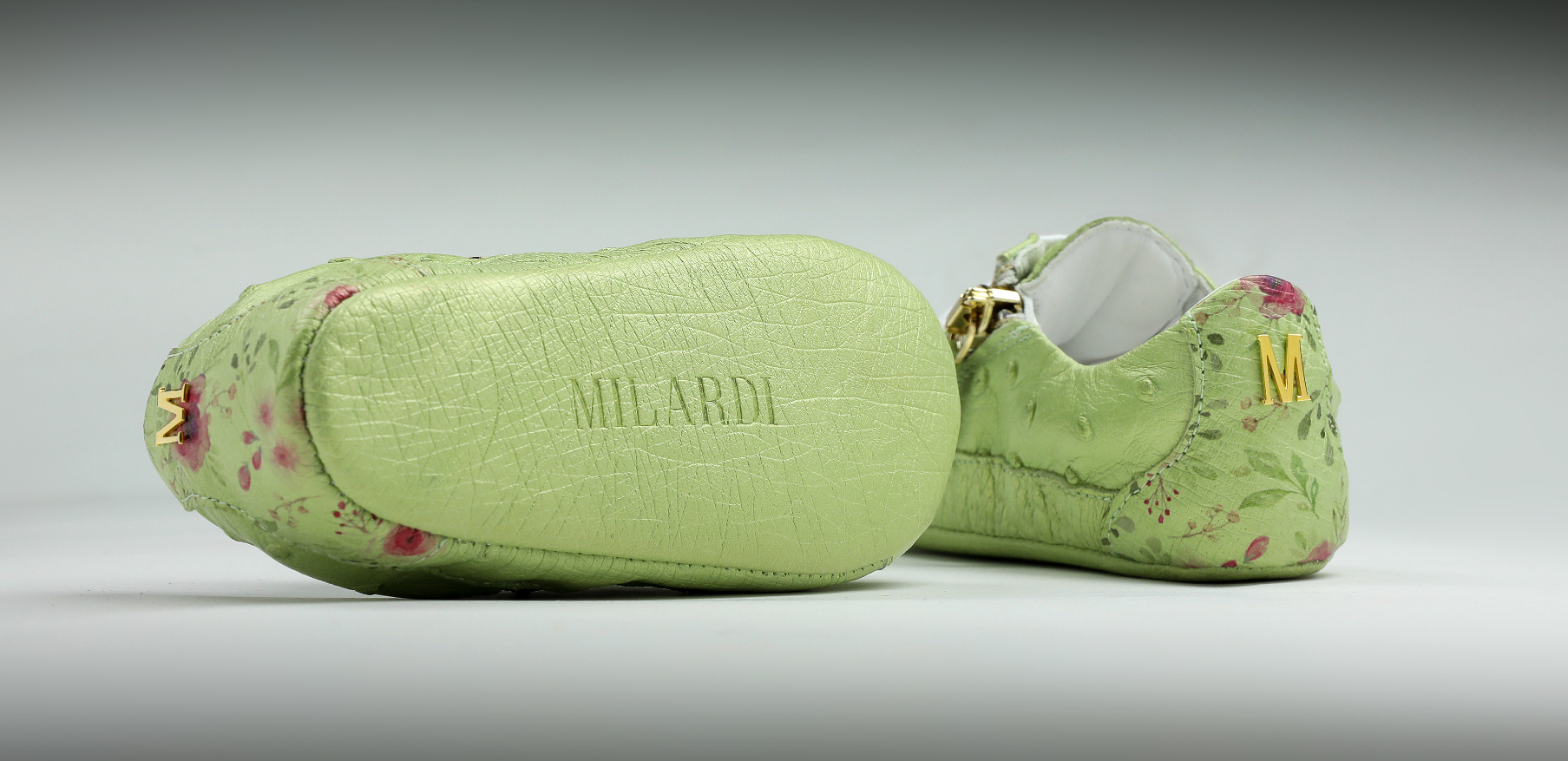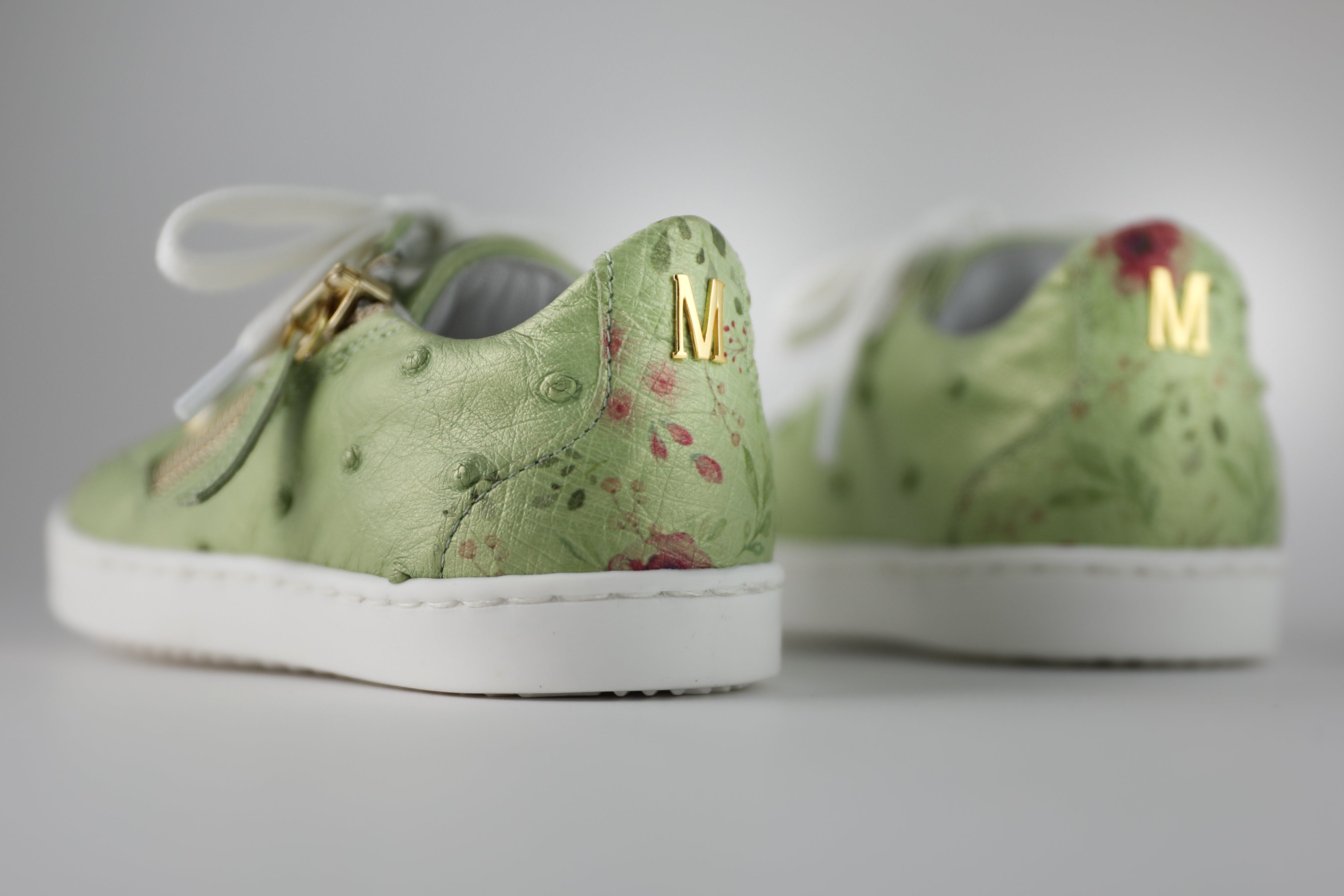 CHILDREN'S SHOE SIZE GUIDE
To determine your child's shoe size, measure the length of the foot while standing.
Sizing Guide
MILARDI

US

LENGTH (INCHES)

LENGTH (MM)

16
1
3.9
100
17
1.5
4.2
106
18
2.5
4.4
112
19
3.5
4.6
118
20 (Soft Sole)
4
4.7
120
20 (Hard Sole)
4
4.7
120
21
5
5
127
22
6
5.2
133
23
7
5.5
140
24
8
5.8
147