Introducing 'Il Sogno', in white pearl metallic finish and 18 ct yellow gold heart motifs, meticulously placed over the black velvet bows.
Living the Dream
Complementing the Regale, the Il Sogno uses the finest handpicked goat fur across the topline and the innersole and provides a supple feel that makes Il Sogno the shoe dreams are made of.
The Heart of Gold
The 18 ct gold heart sits perfectly over the beautiful velvet bow that complements the white pearl leather in metallic finish.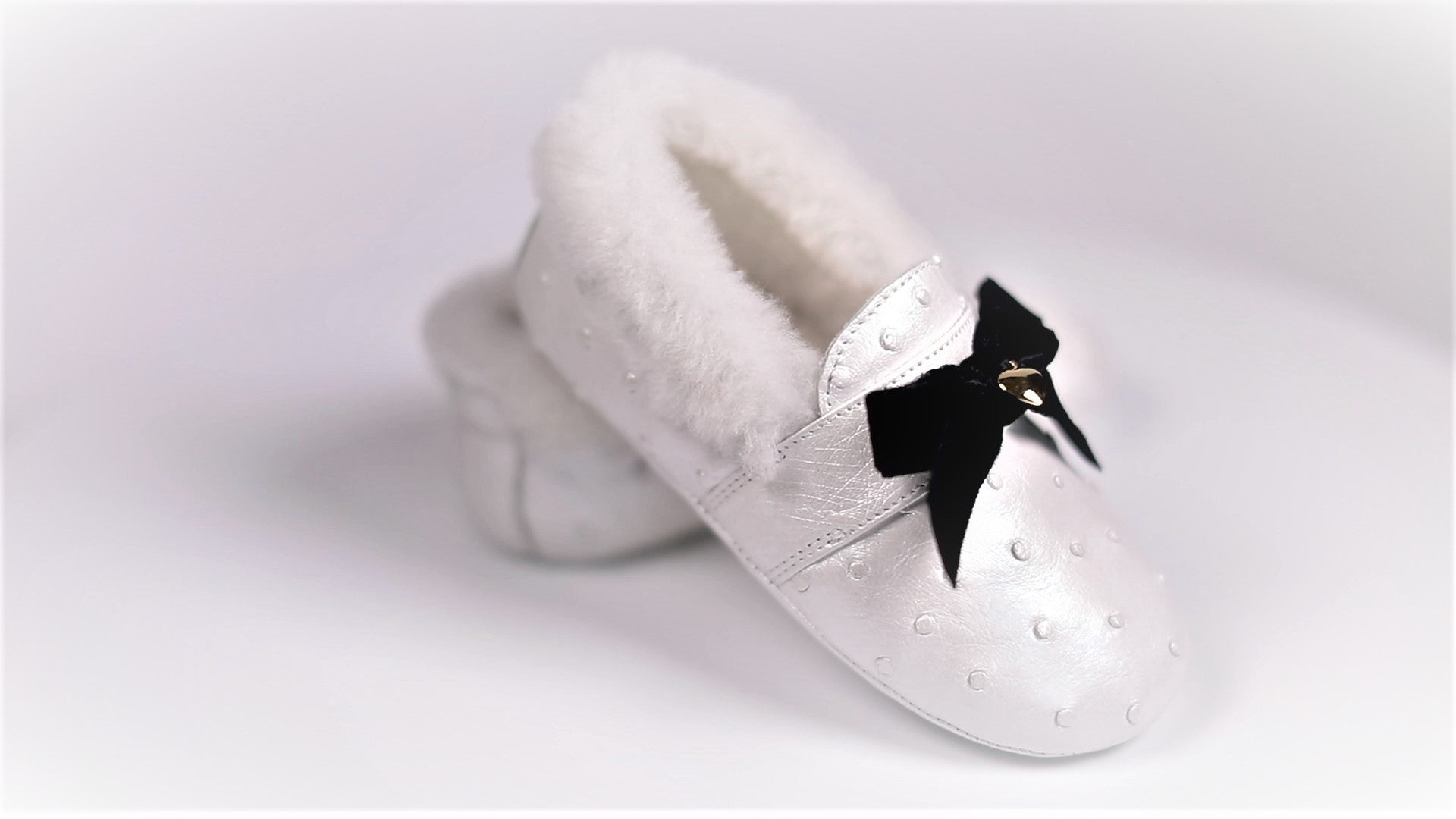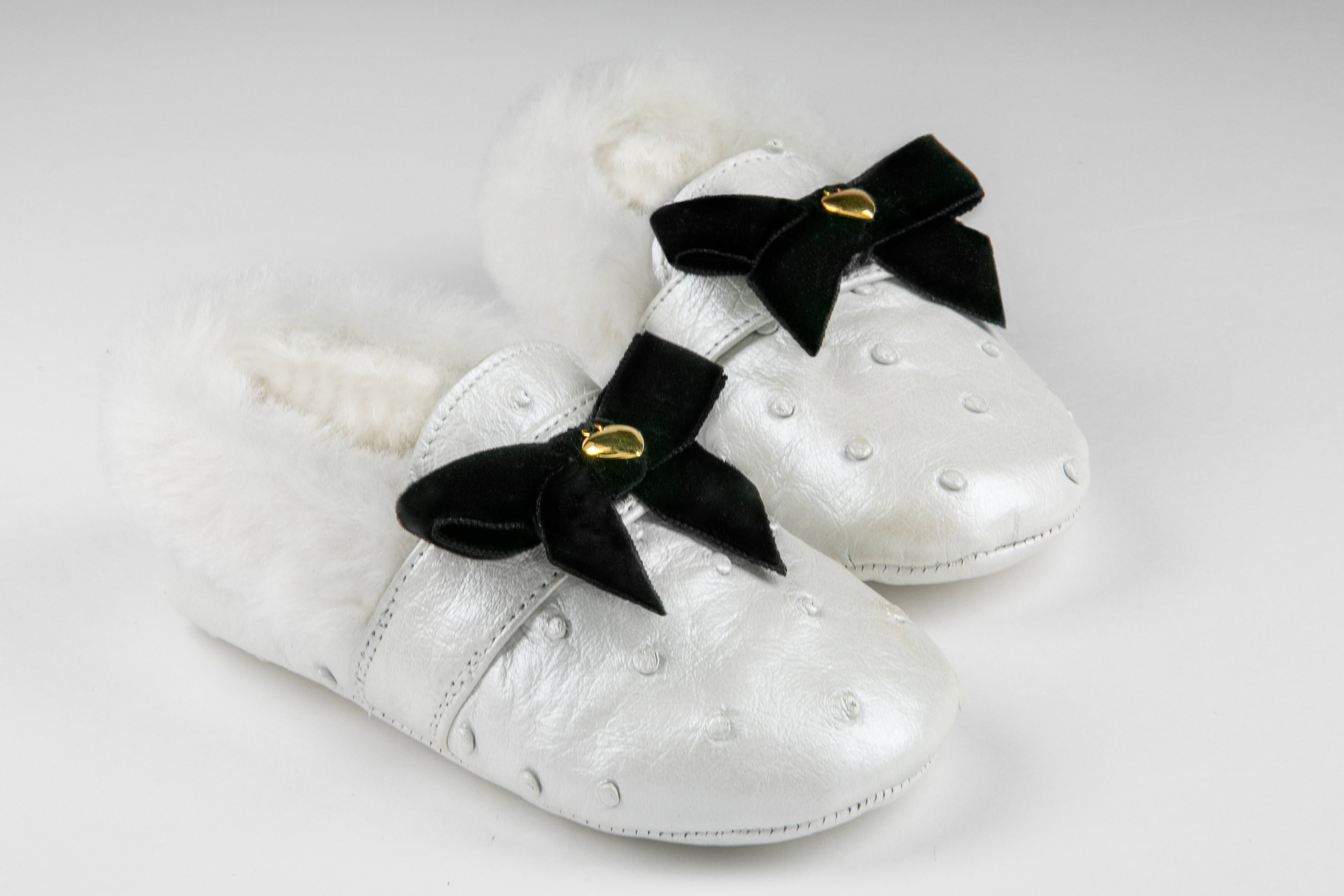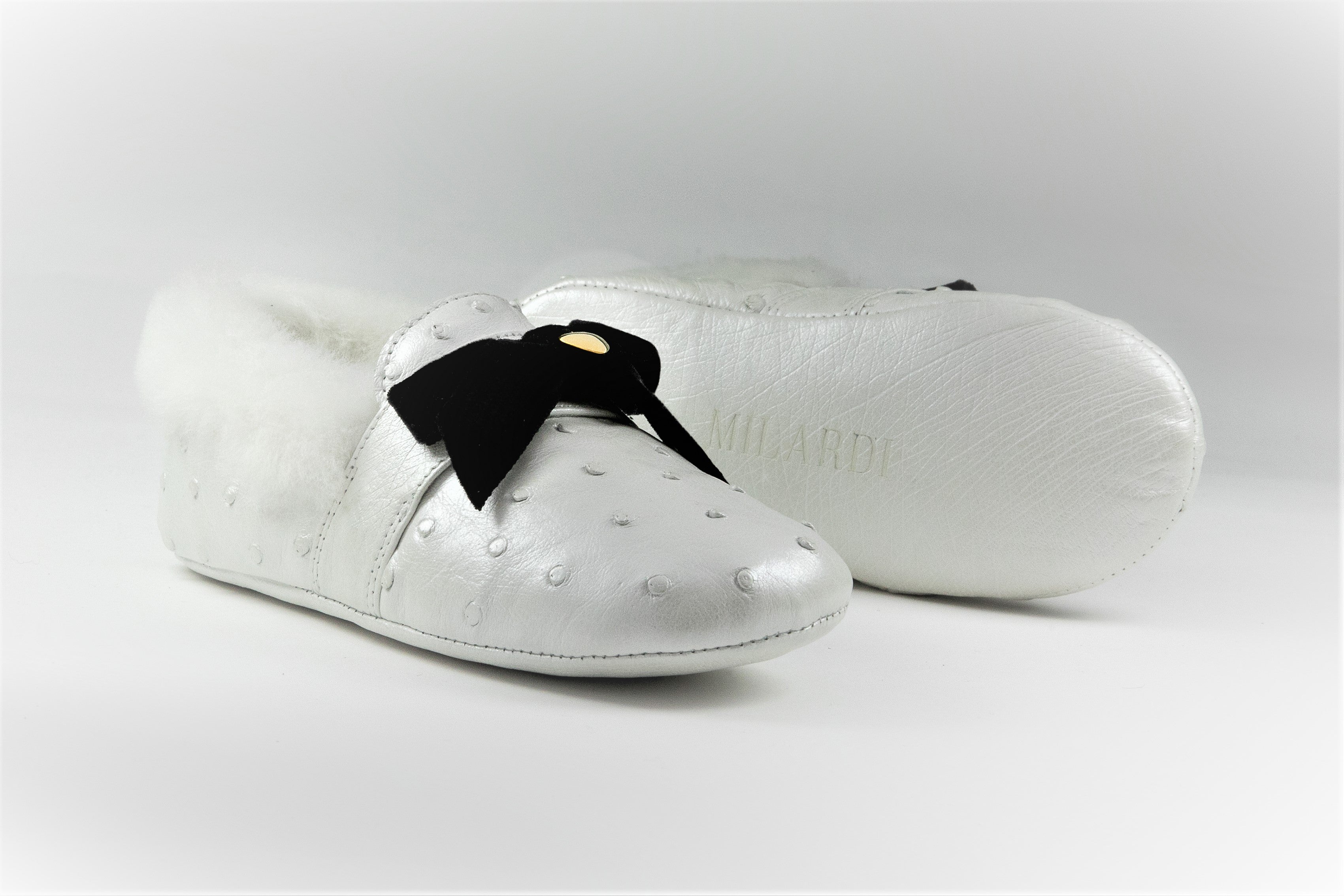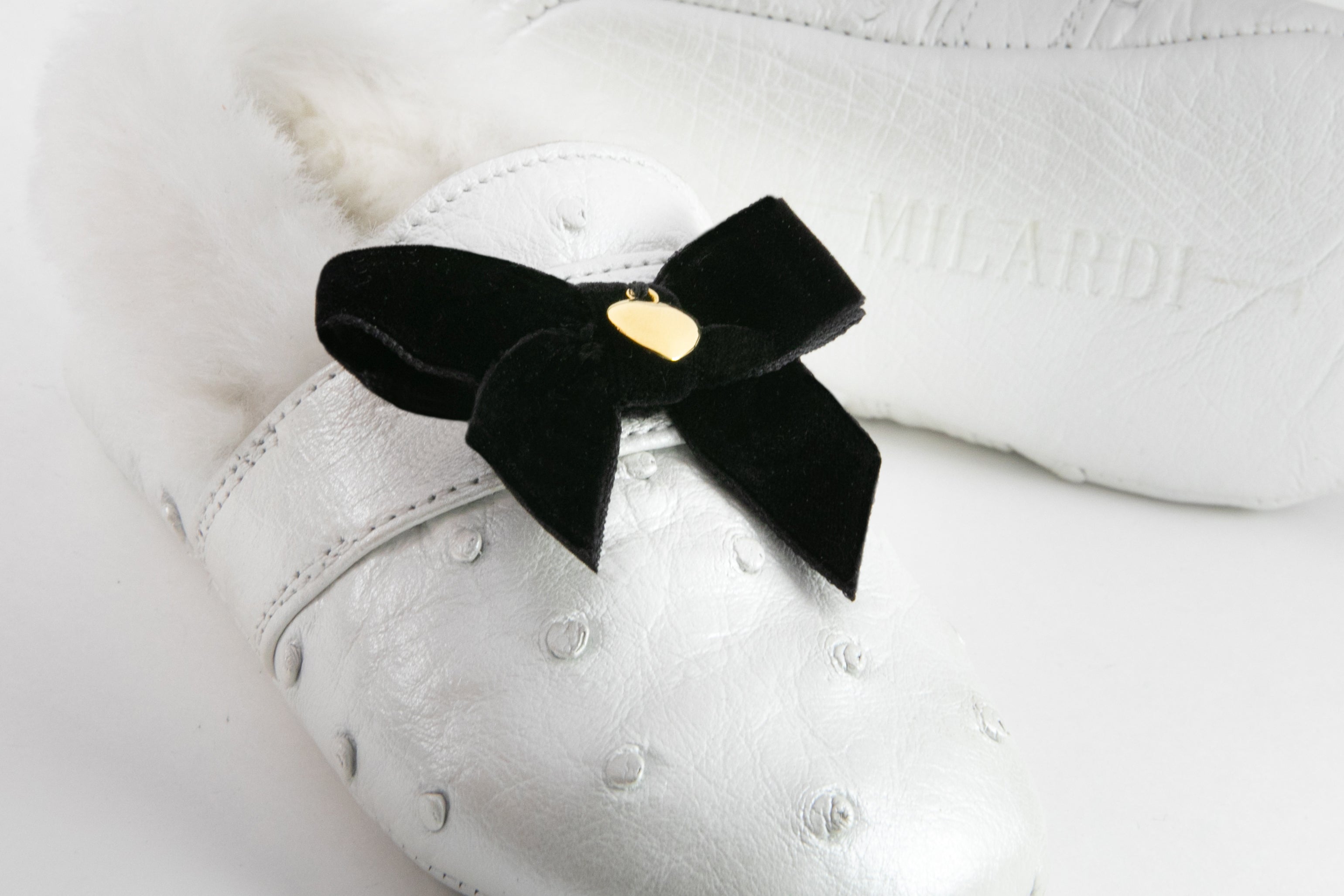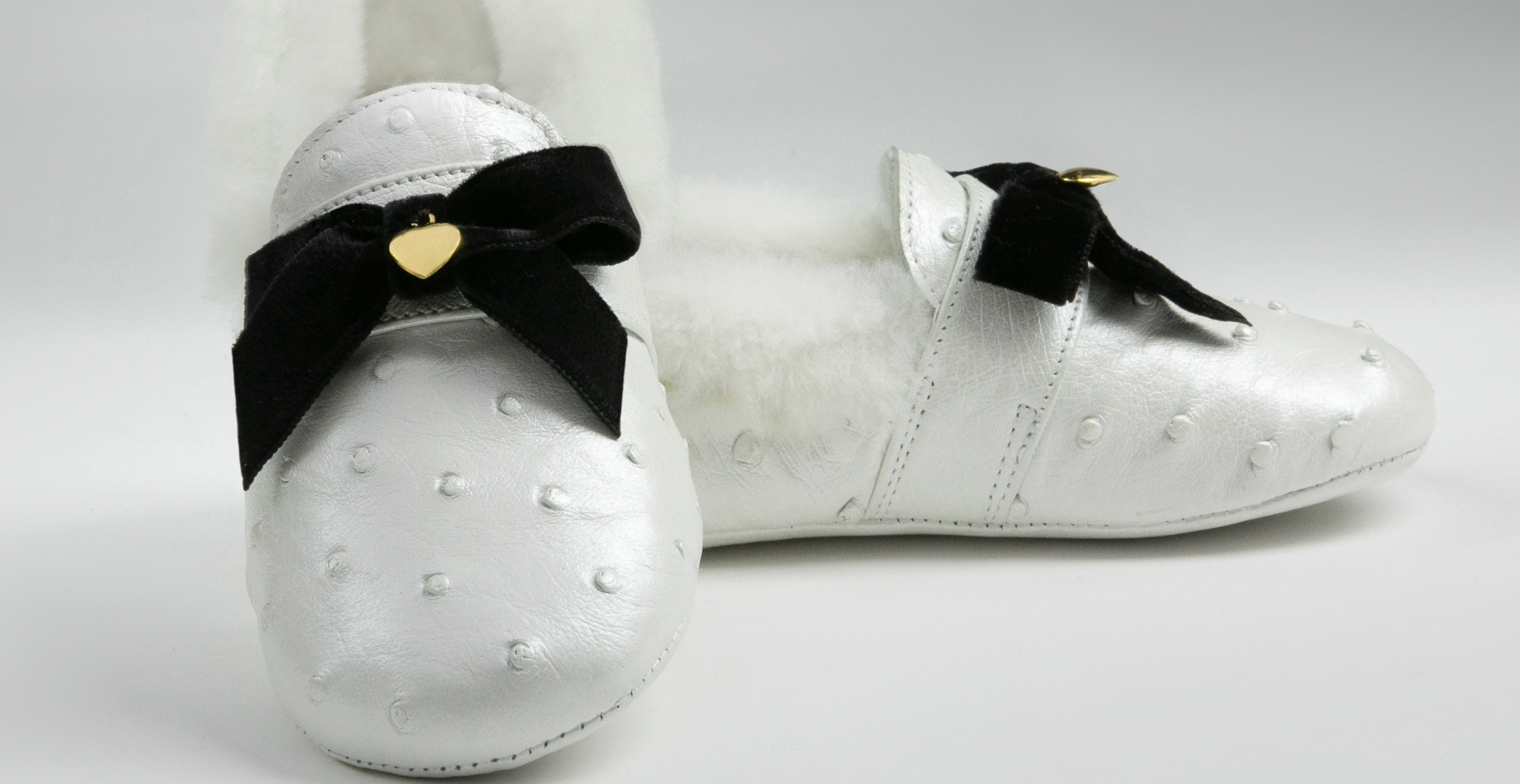 CHILDREN'S SHOE SIZE GUIDE
To determine your child's shoe size, measure the length of the foot while standing.
Sizing Guide
MILARDI

US

LENGTH (INCHES)

LENGTH (MM)

16
1
3.9
100
17
1.5
4.2
106
18
2.5
4.4
112
19
3.5
4.6
118
20 (Soft Sole)
4
4.7
120
20 (Hard Sole)
4
4.7
120
21
5
5
127
22
6
5.2
133
23
7
5.5
140
24
8
5.8
147