Introducing 'MILARDI – CELEBRAZIONE', in scarlet red saddle finish and 18 CT solid yellow gold motifs.
Designed to Celebrate
Celebrazione radiates exuberance in its not so subtle scarlet red finish and is complemented with the finest satin lace to wrap around those tiny feet.
Using the finest leather
L'culla (sizes 16-20) is created using the most sought after part of the leather (full quill) with the softest part of the exotic leather used as the sole. The gold imprint reminds us of the fine workmanship that goes into creating a Celebrazione.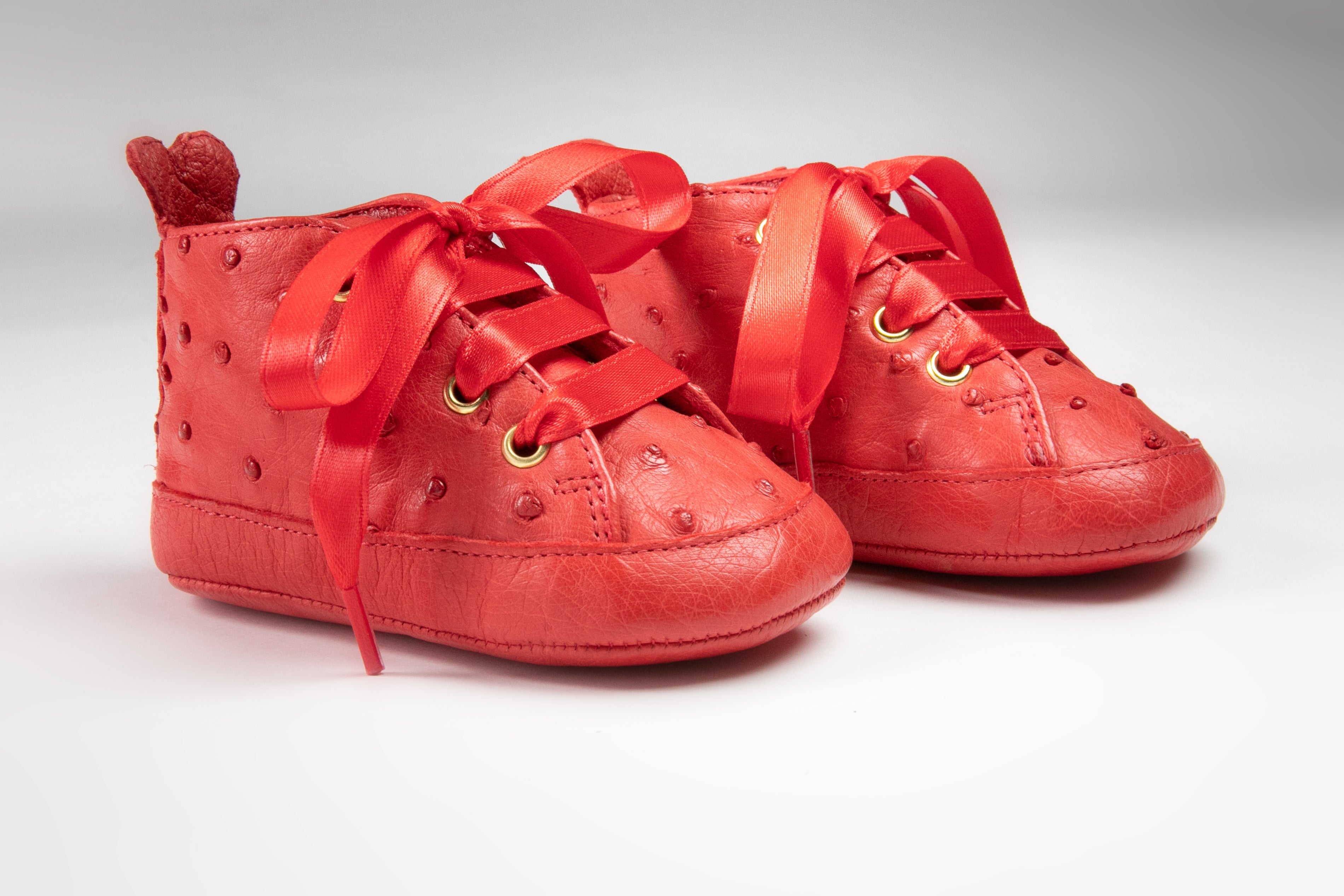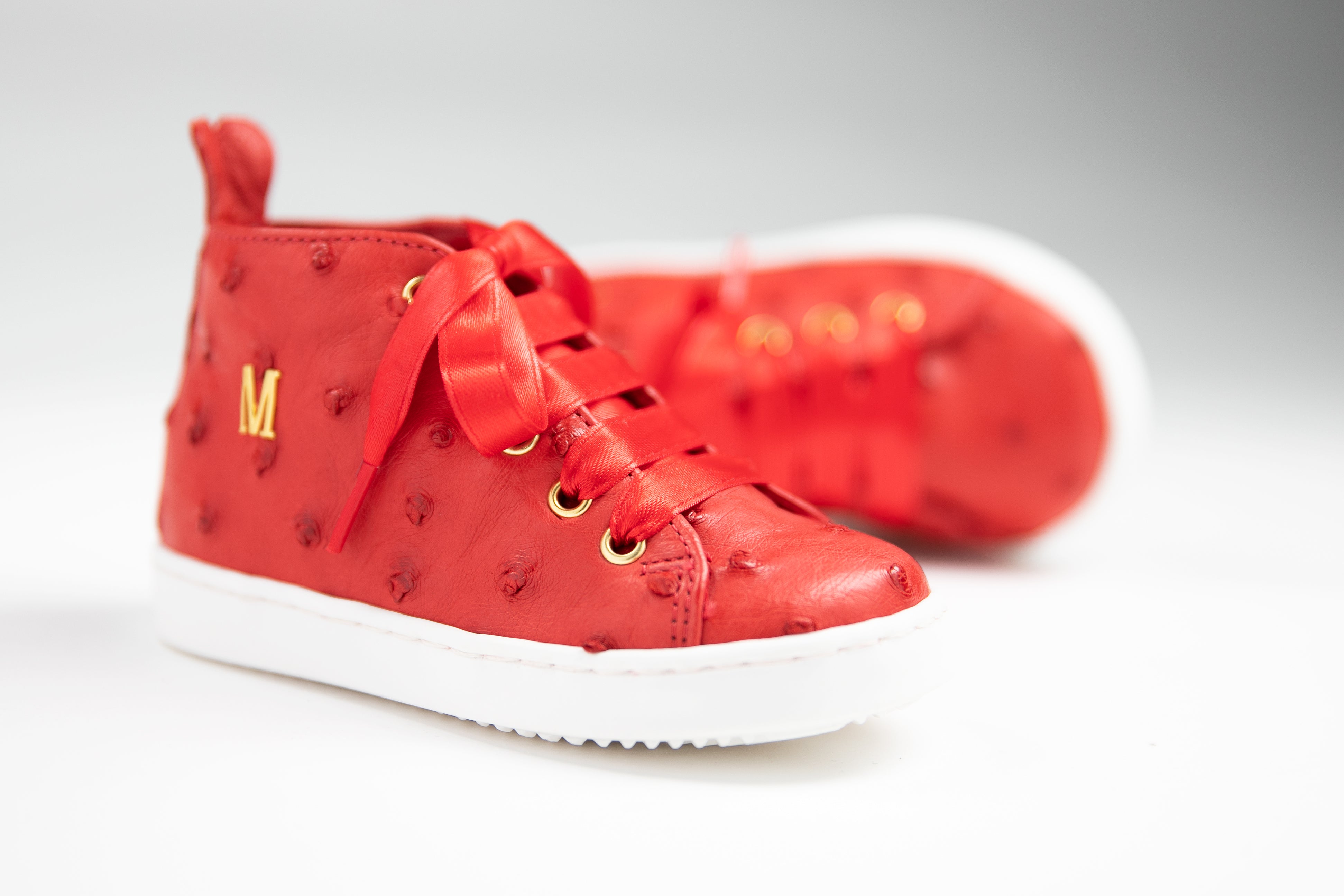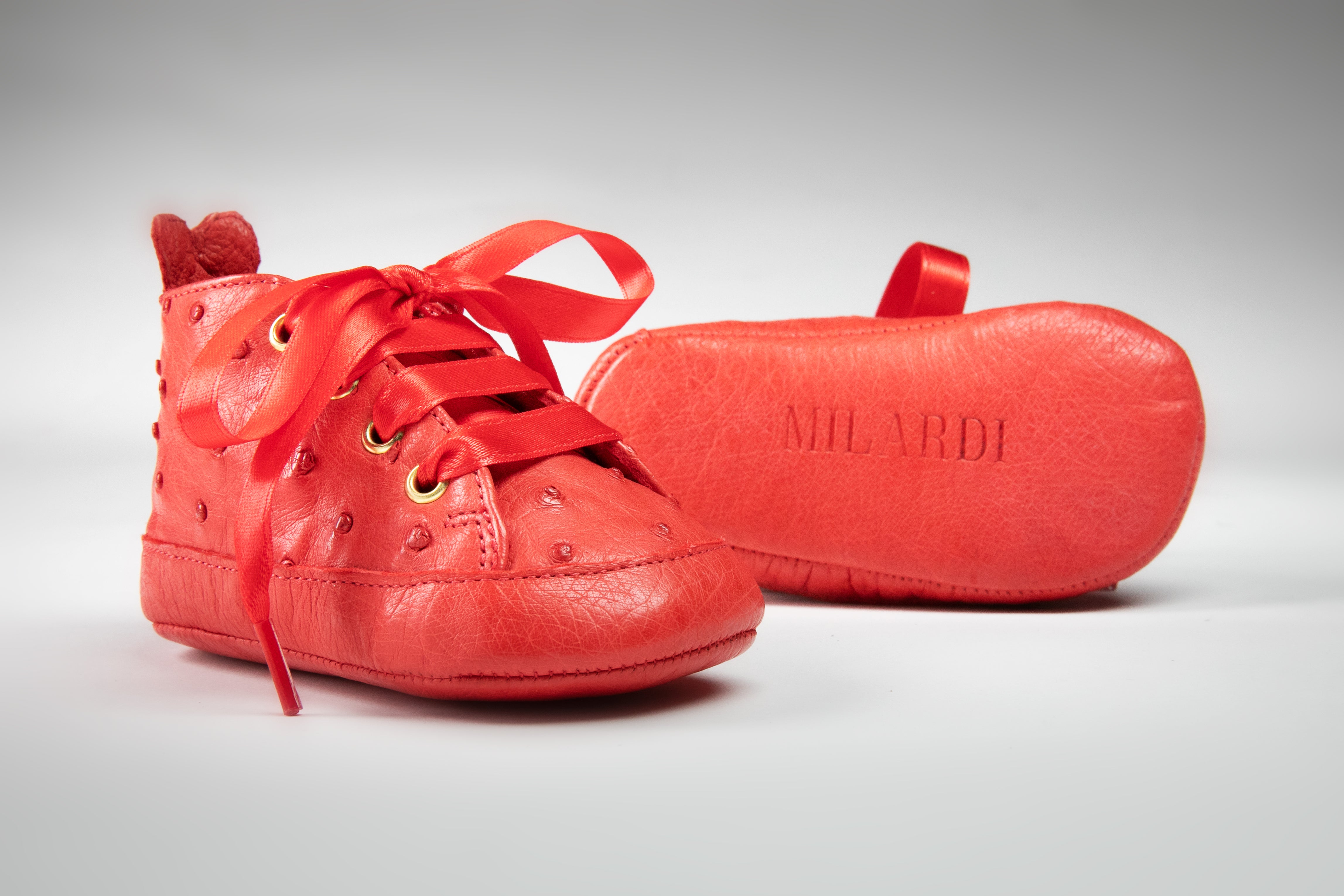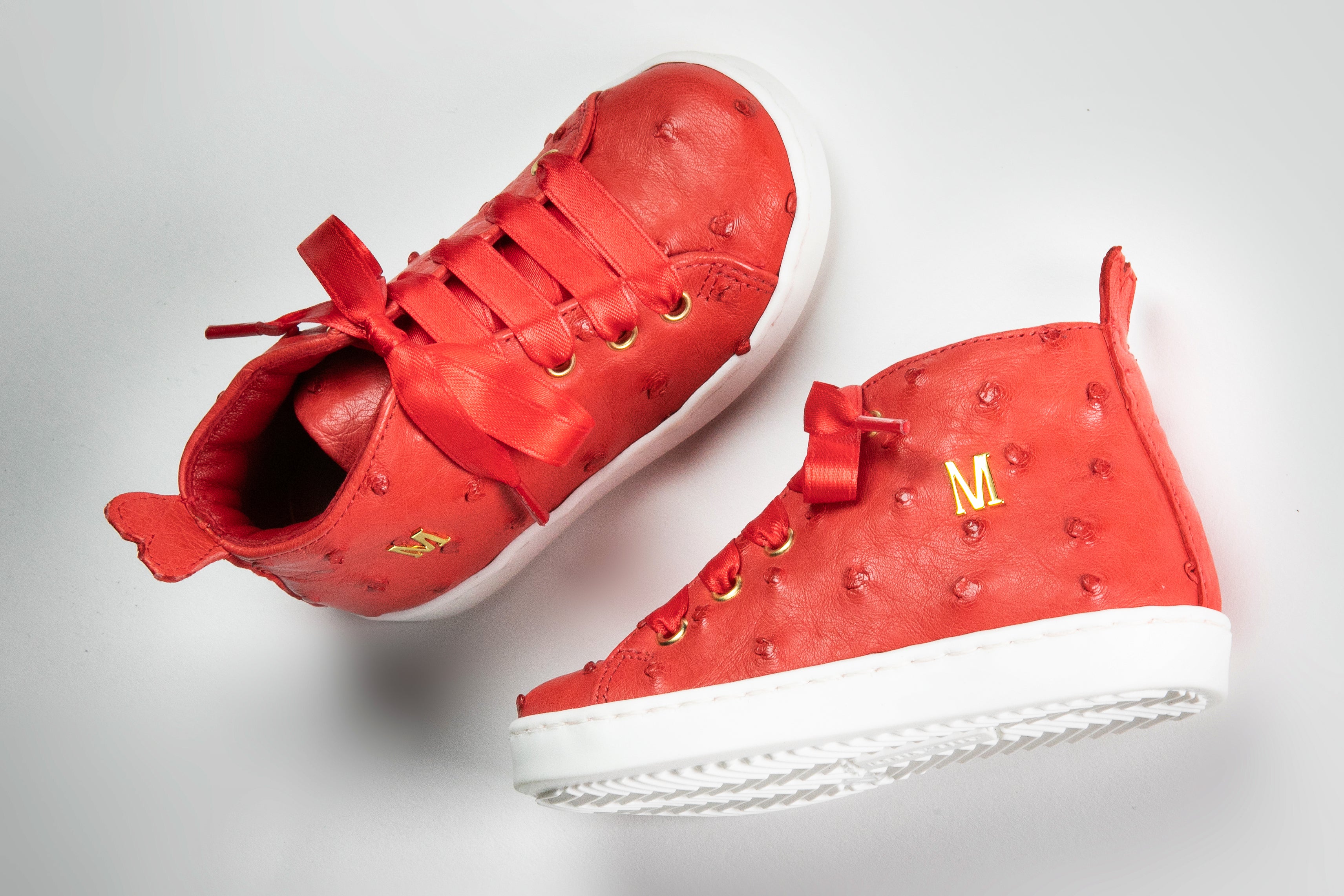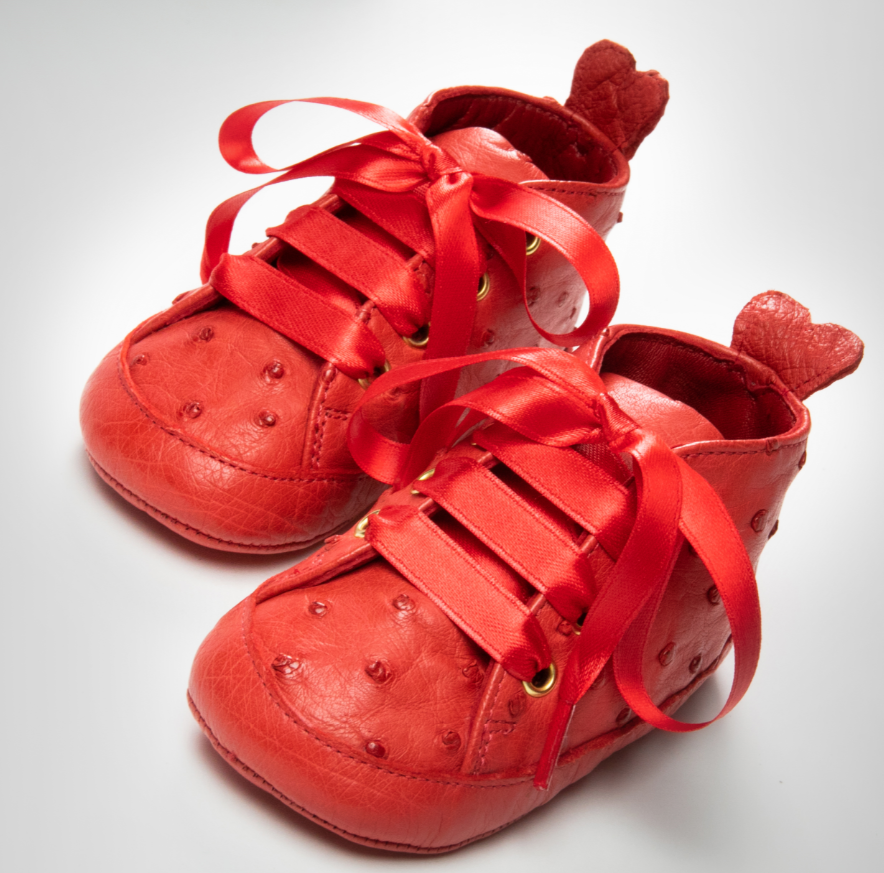 CHILDREN'S SHOE SIZE GUIDE
To determine your child's shoe size, measure the length of the foot while standing.
Sizing Guide
MILARDI

US

LENGTH (INCHES)

LENGTH (MM)

16
1
3.9
100
17
1.5
4.2
106
18
2.5
4.4
112
19
3.5
4.6
118
20 (Soft Sole)
4
4.7
120
20 (Hard Sole)
4
4.7
120
21
5
5
127
22
6
5.2
133
23
7
5.5
140
24
8
5.8
147