MILARDI is introducing 'IL TAJ', in
classic white finish with 18 CT solid
yellow gold motifs.
Exemplary Design
An ode to the classic design, IL Taj is luxury personified. Words do not do justice to the beauty, that is IL Taj.
18 carat luxe
The gold motifs are the perfect jewel for the crown, IL Taj. Reserved but supremely confident in classic white, IL Taj defines the true prestige collection.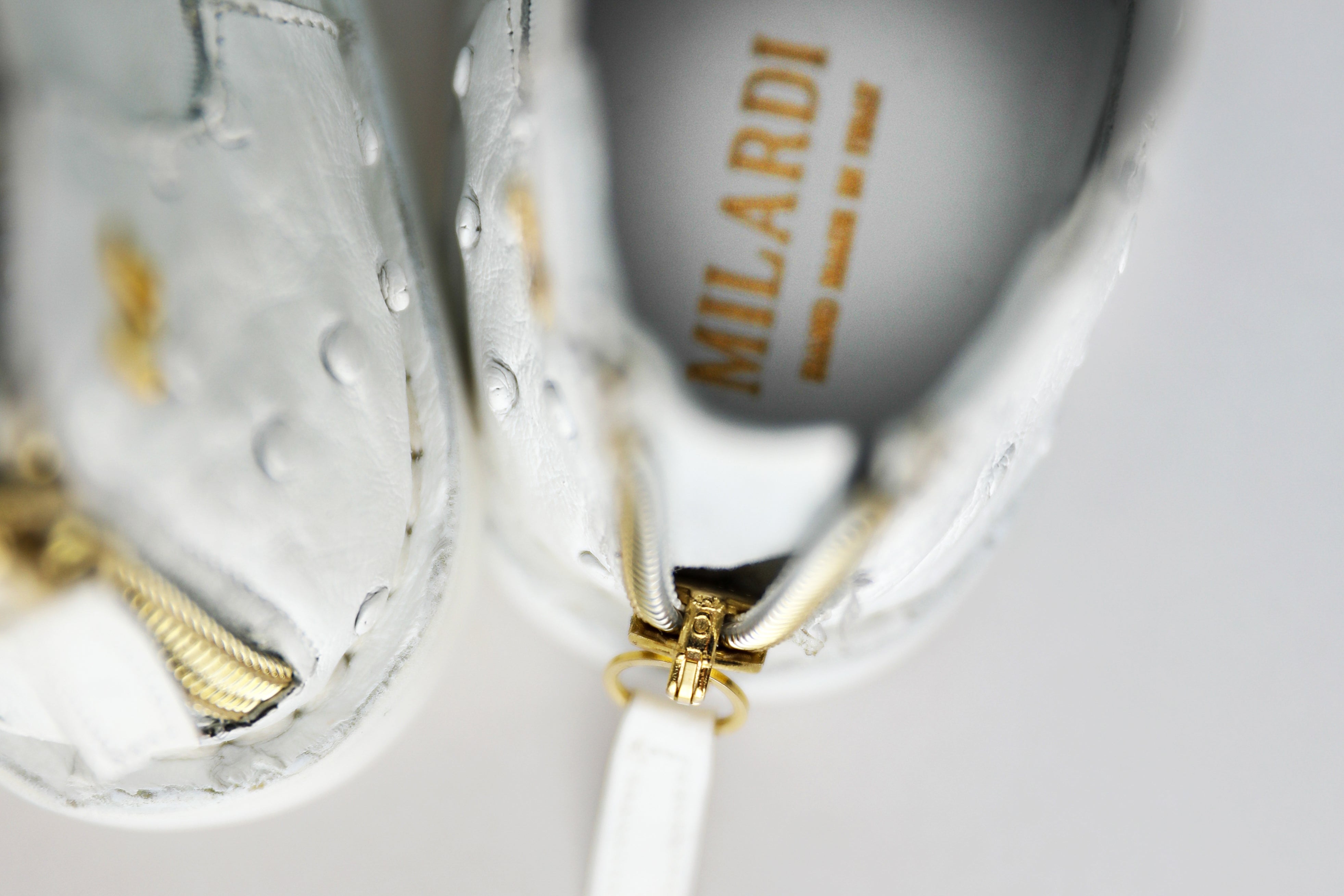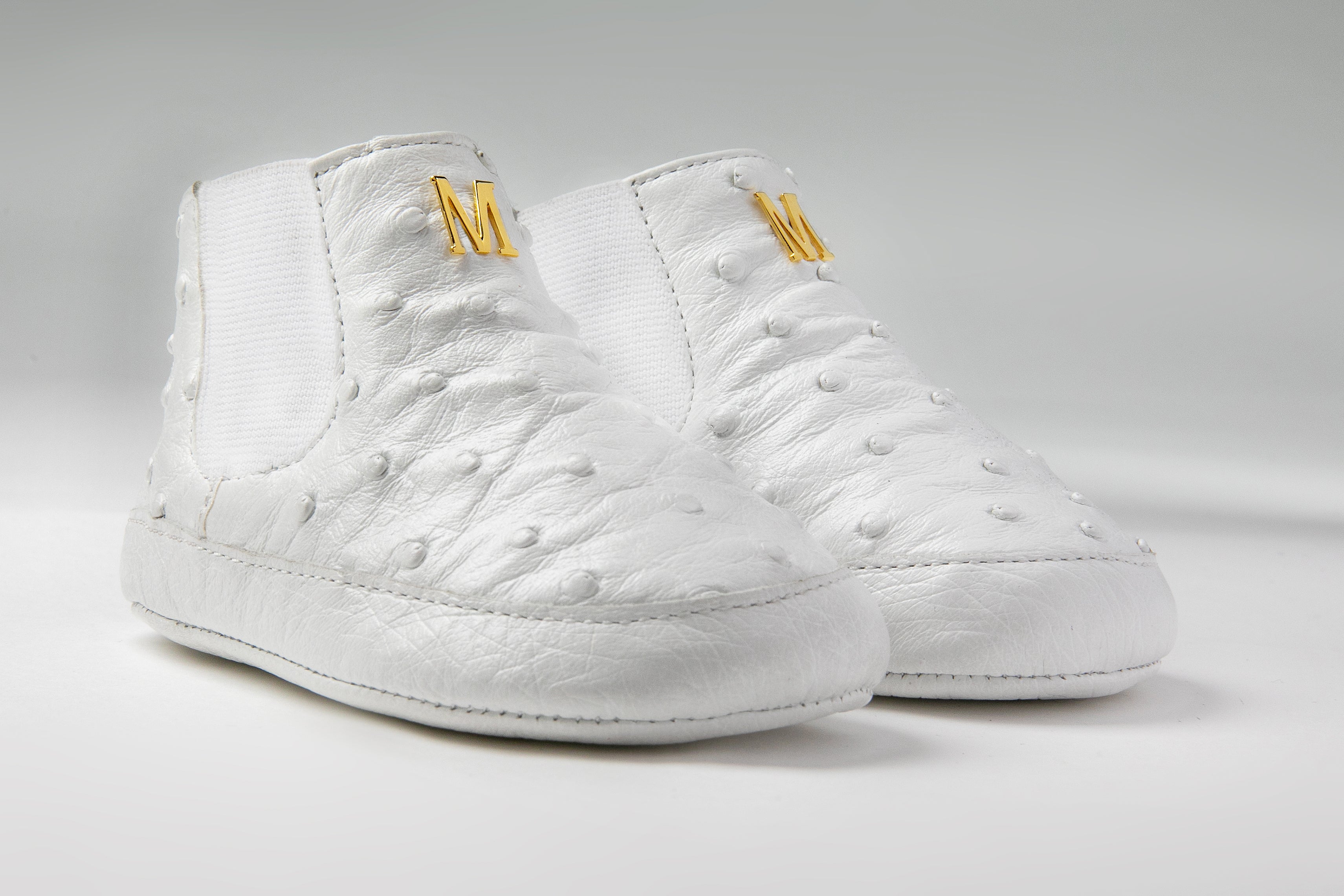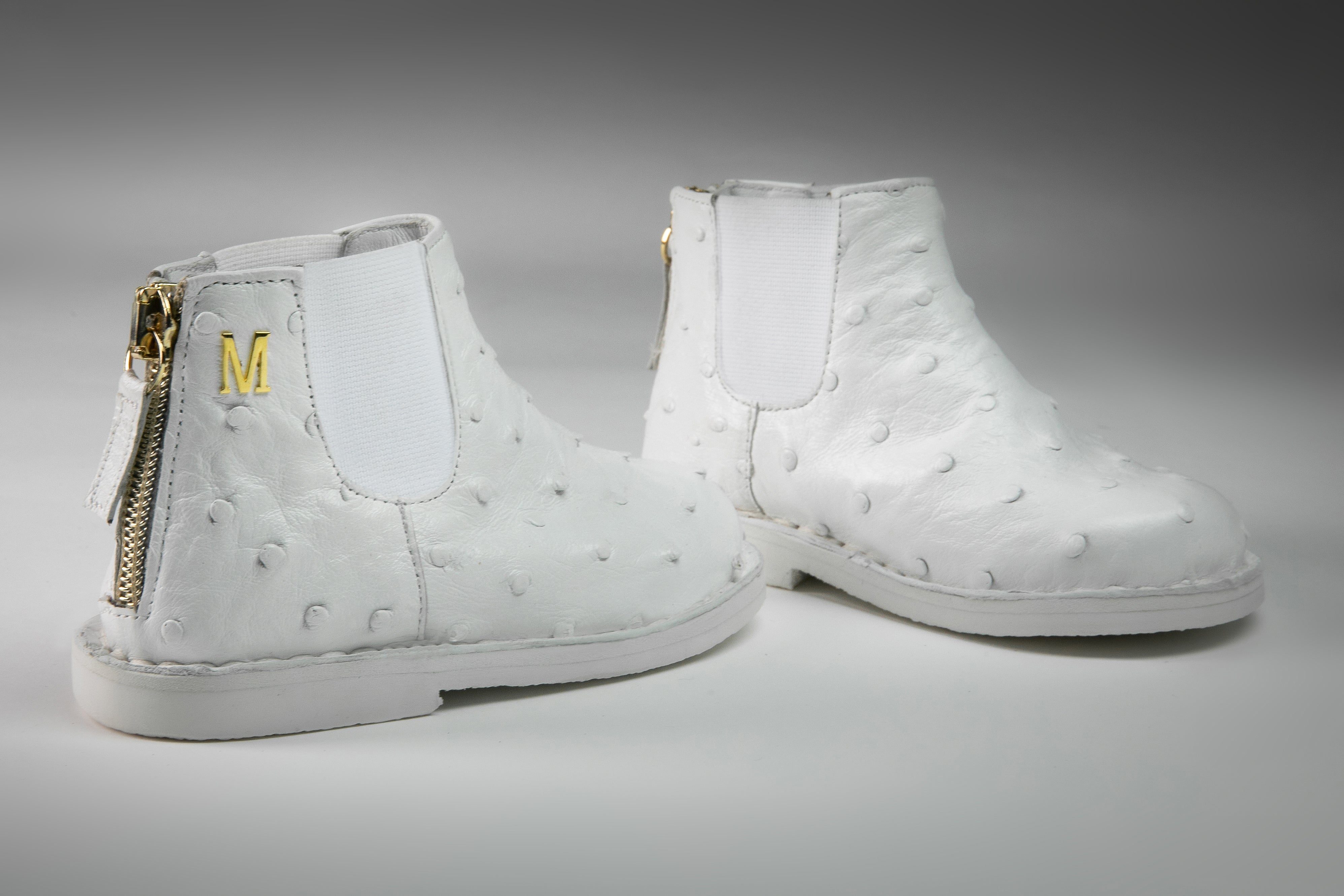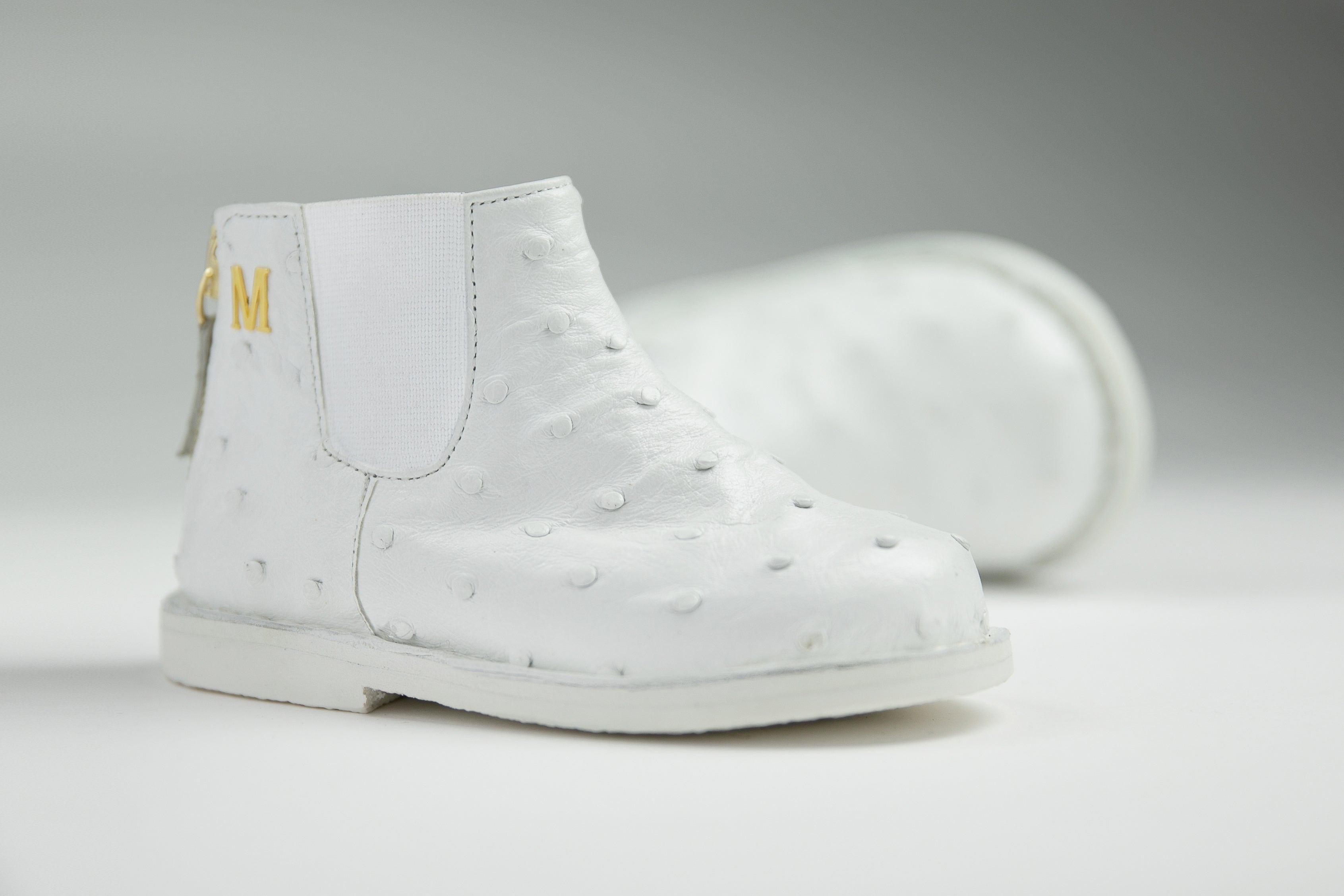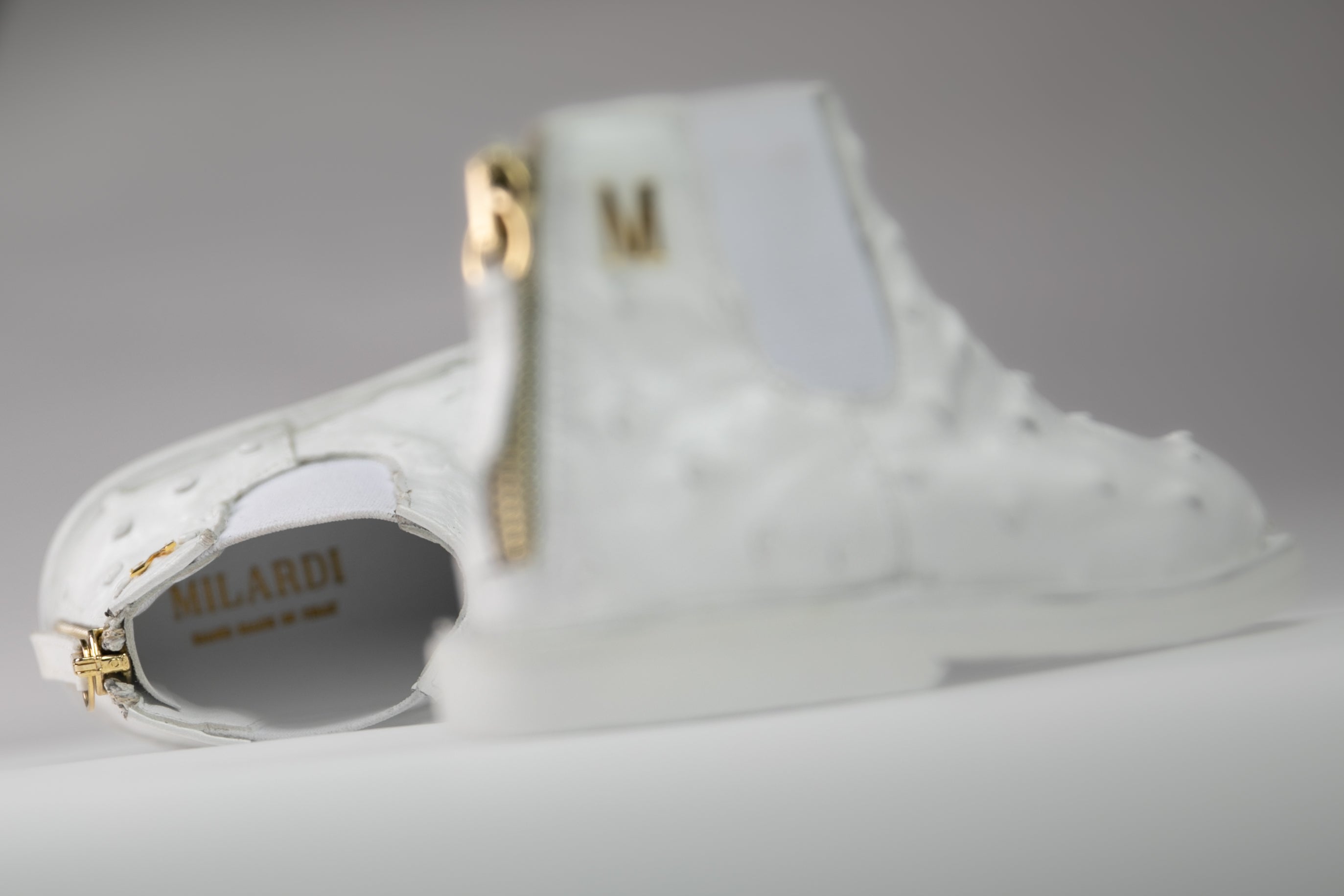 CHILDREN'S SHOE SIZE GUIDE
To determine your child's shoe size, measure the length of the foot while standing.
Sizing Guide
MILARDI

US

LENGTH (INCHES)

LENGTH (MM)

16
1
3.9
100
17
1.5
4.2
106
18
2.5
4.4
112
19
3.5
4.6
118
20 (Soft Sole)
4
4.7
120
20 (Hard Sole)
4
4.7
120
21
5
5
127
22
6
5.2
133
23
7
5.5
140
24
8
5.8
147