MILARDI is presenting 'IL CAPO' in black saddle finish and 18 CT solid gold motifs, with two slightly varying designs.
The shoe for the G.O.A.T
(Greatest of all time)
IL CAPO demands respect and unwavering attention in line with its bold design. The dark saddle finish complements the subtle gold touches across the shoe.
Two distinctive designs
The newly designed sole with the 'strap-lace' combination accentuates the rugged design of the Primie Passie (sizes 20-24) while L'culla (sizes 16-20) is more sedate and carries the 18 ct gold motif with aplomb.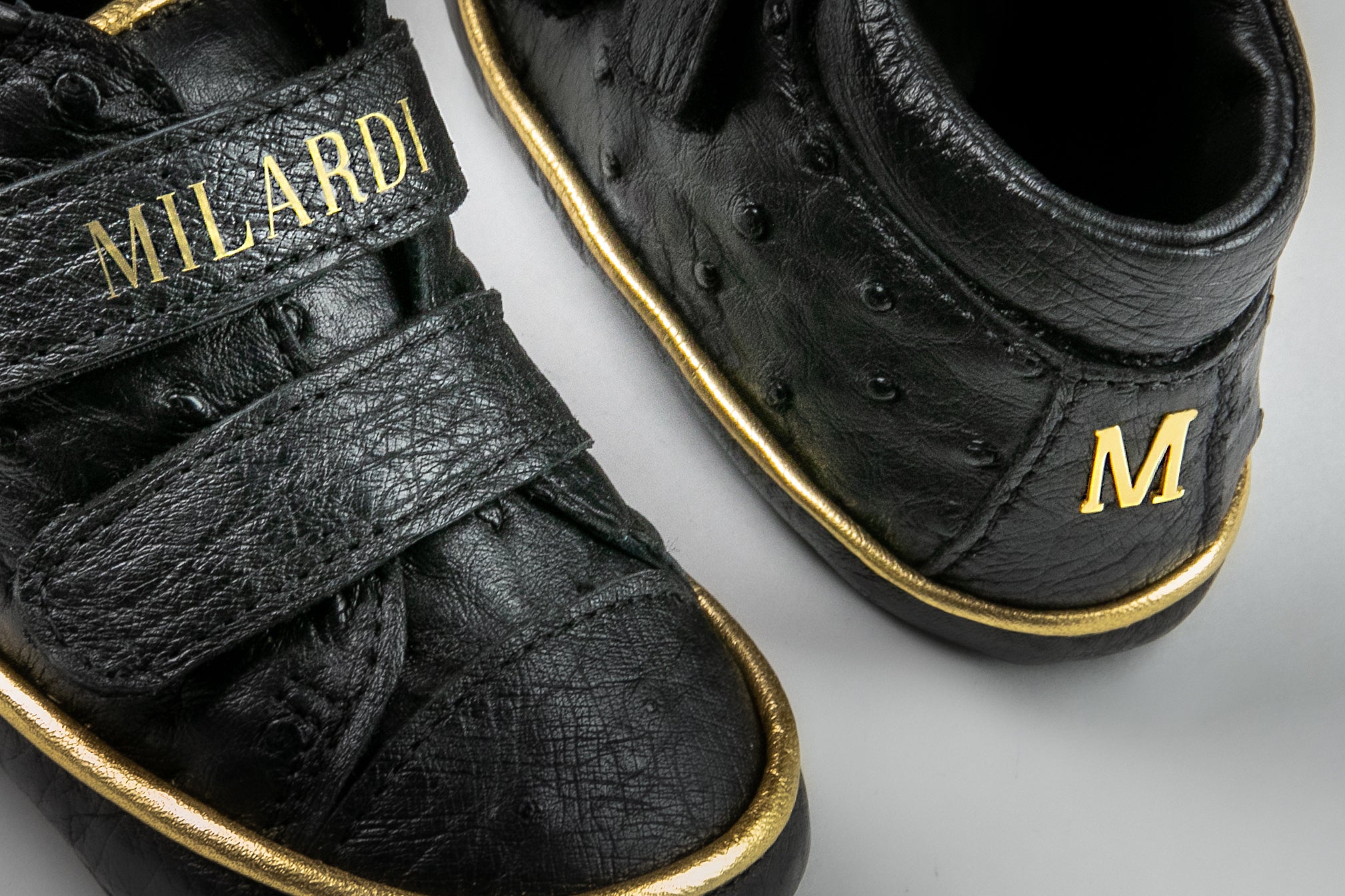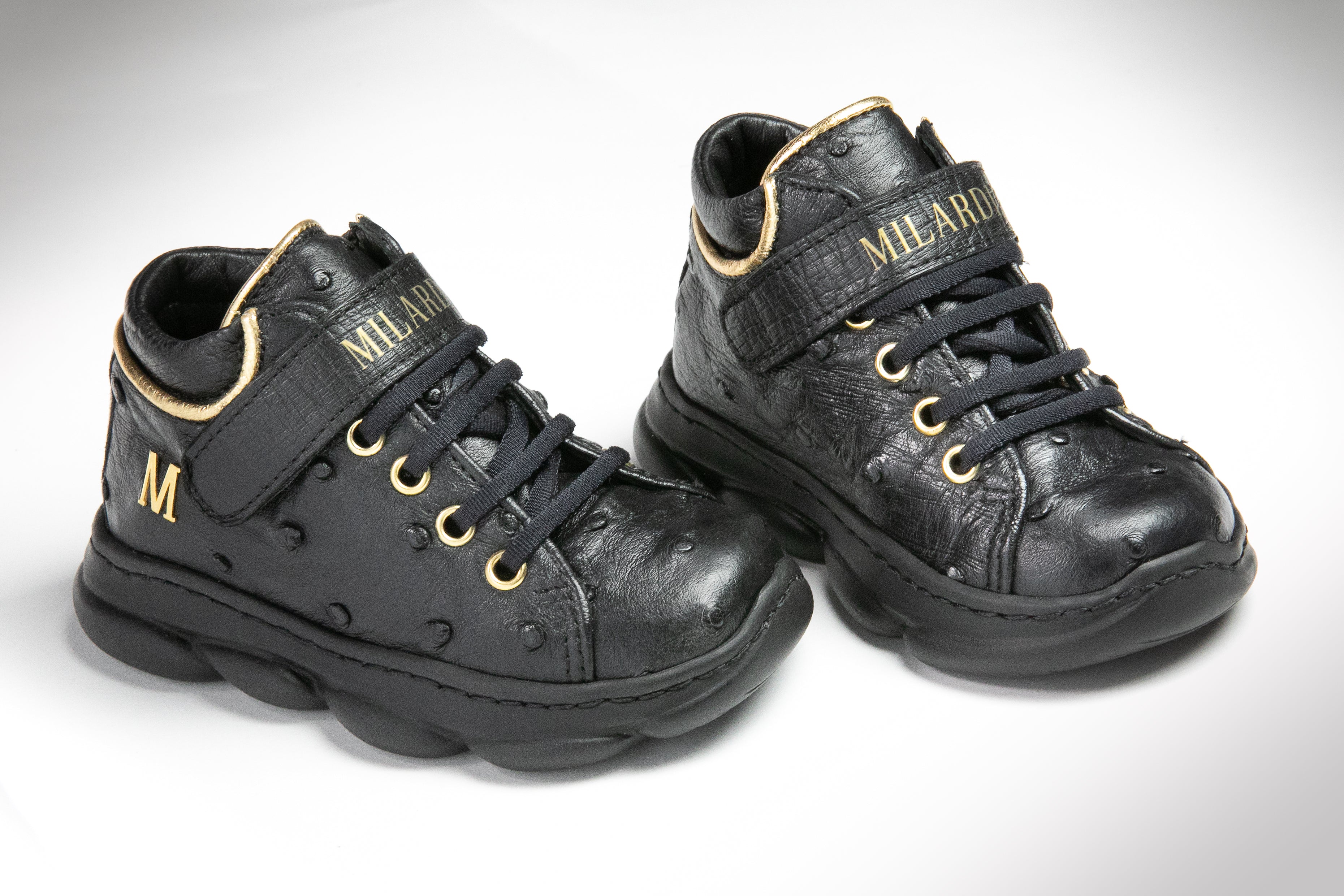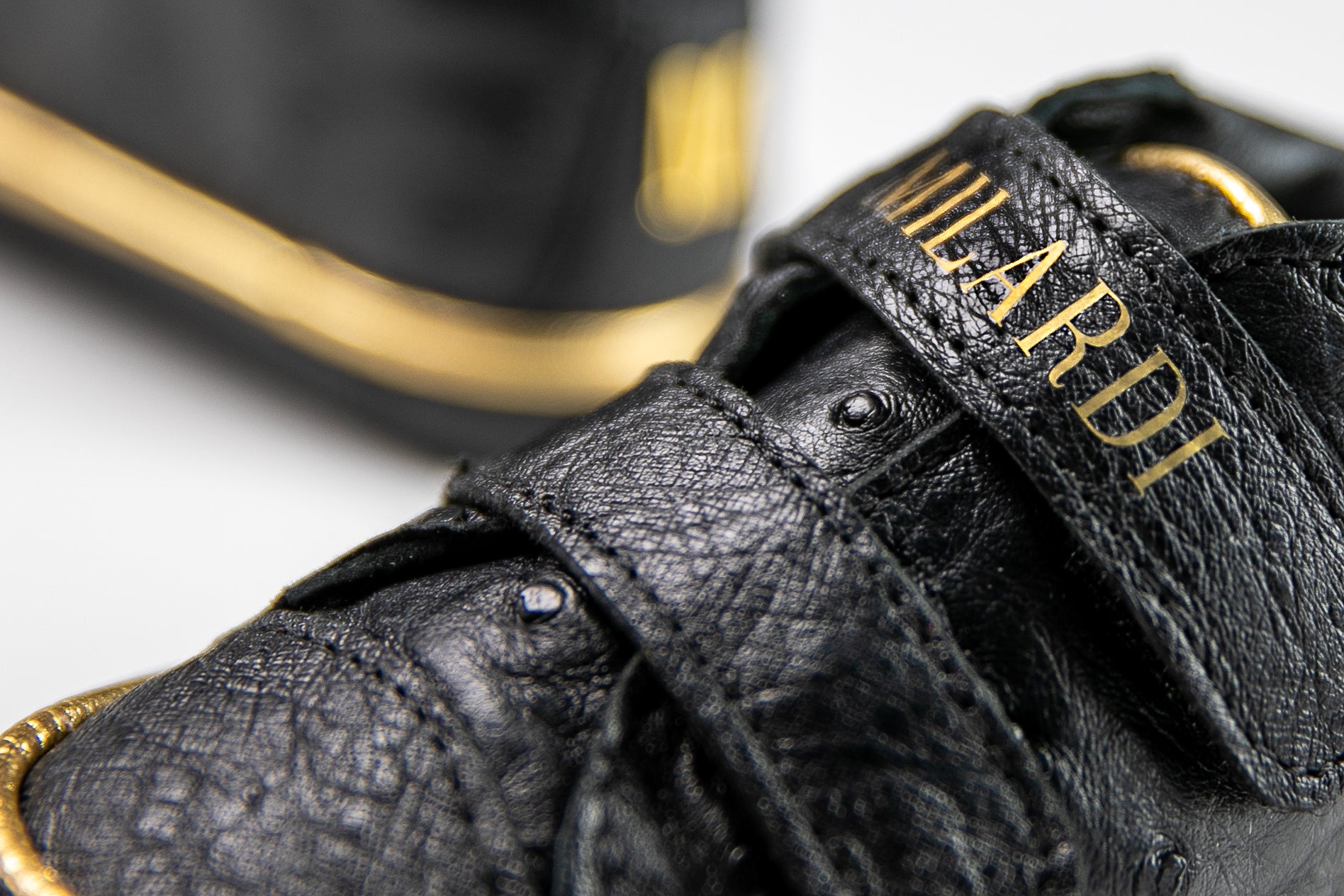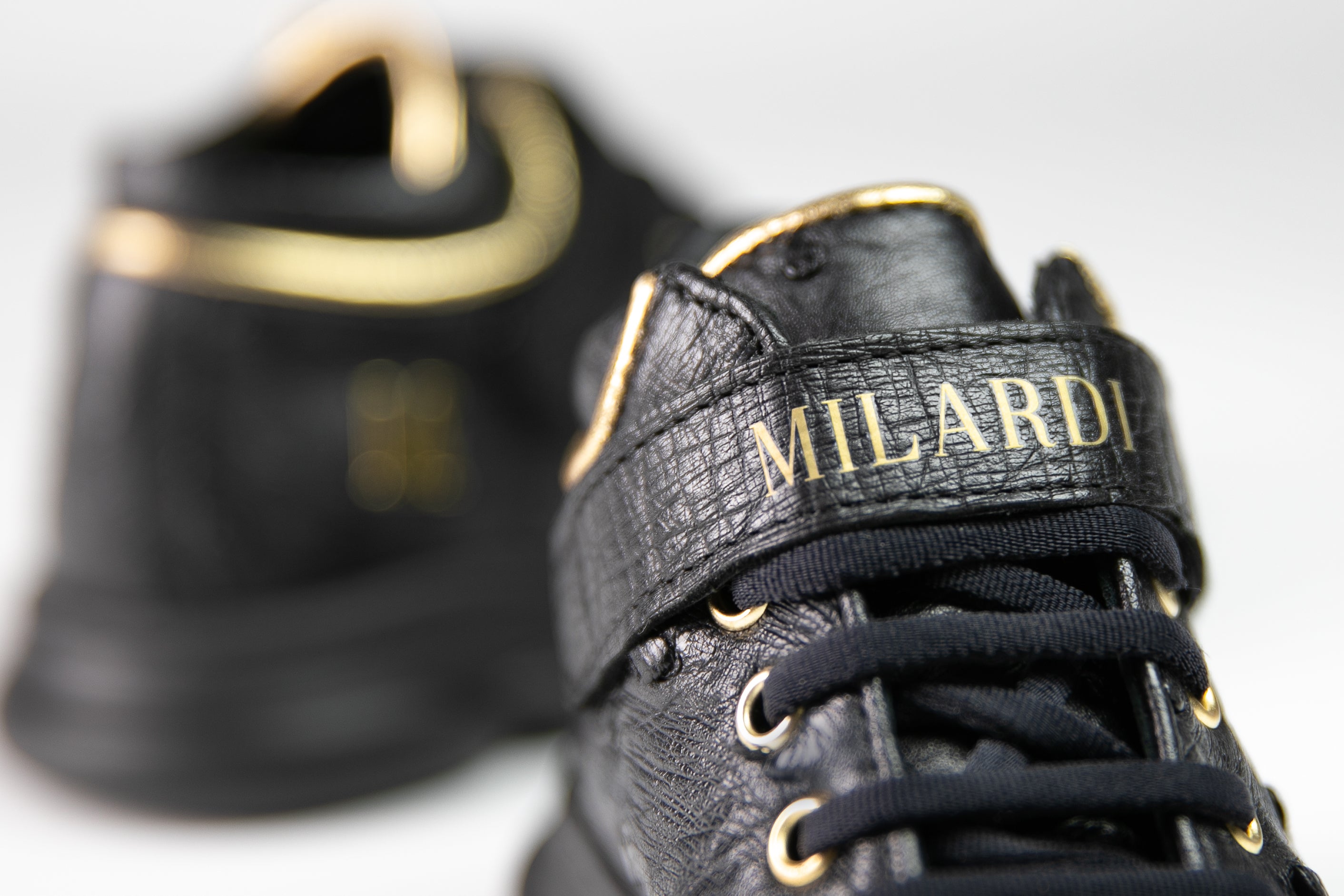 CHILDREN'S SHOE SIZE GUIDE
To determine your child's shoe size, measure the length of the foot while standing.
Sizing Guide
MILARDI

US

LENGTH (INCHES)

LENGTH (MM)

16
1
3.9
100
17
1.5
4.2
106
18
2.5
4.4
112
19
3.5
4.6
118
20 (Soft Sole)
4
4.7
120
20 (Hard Sole)
4
4.7
120
21
5
5
127
22
6
5.2
133
23
7
5.5
140
24
8
5.8
147